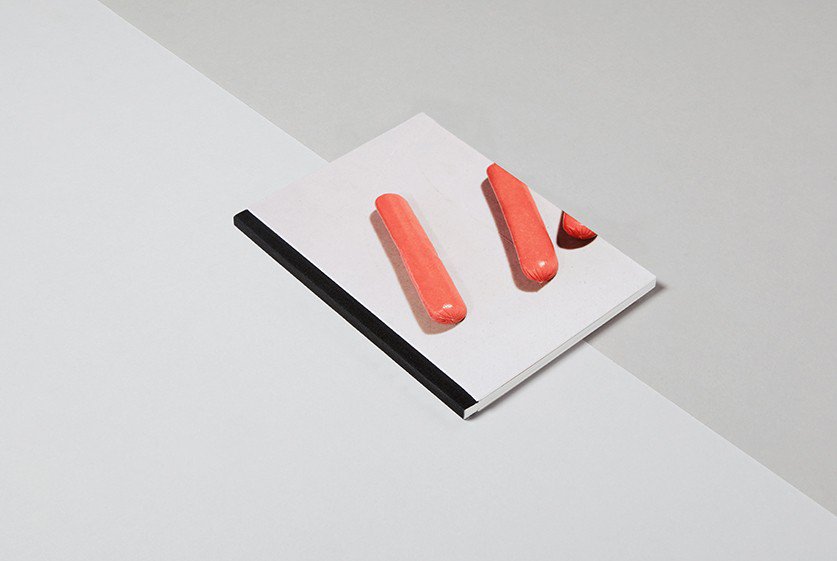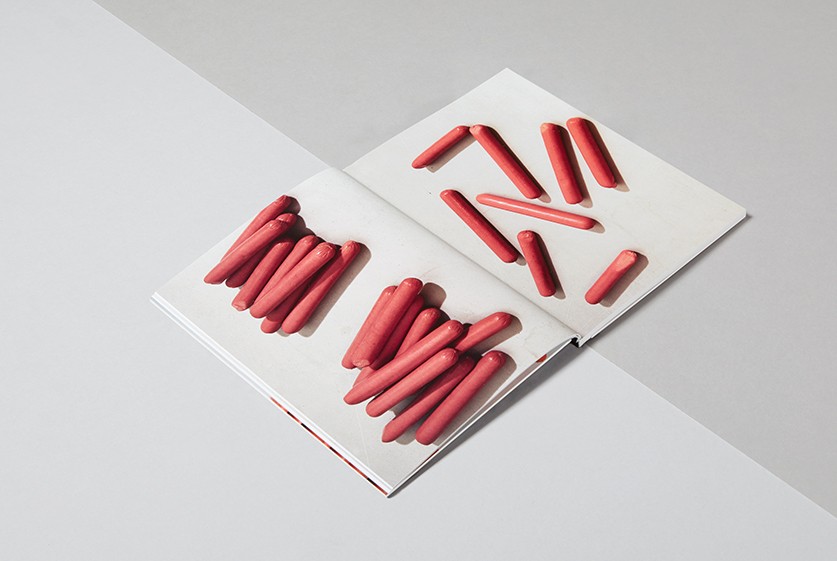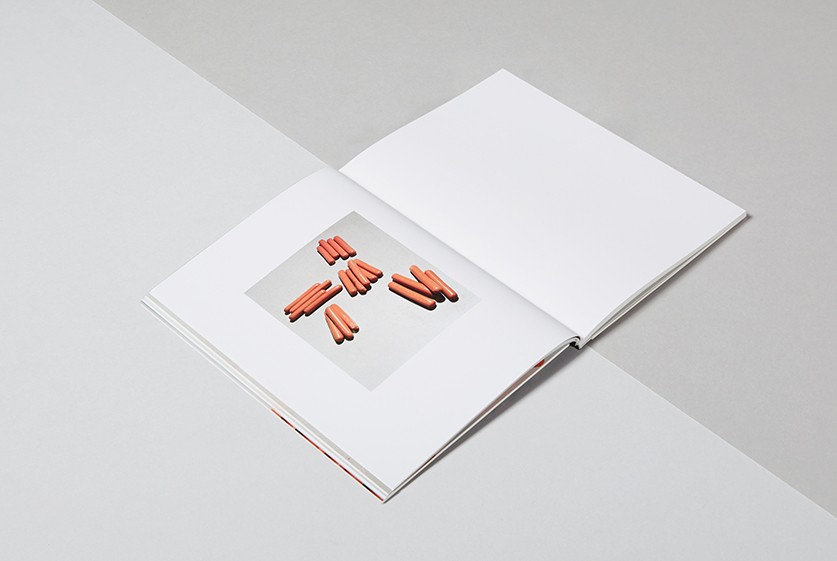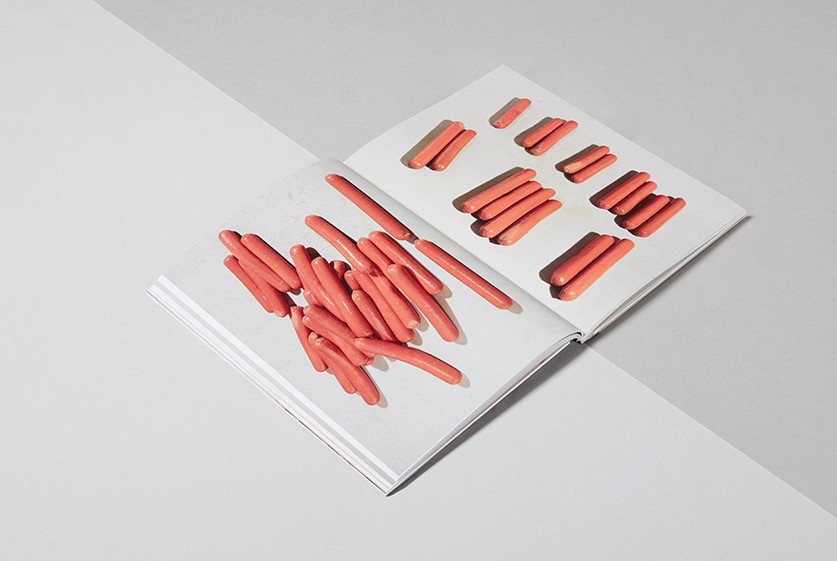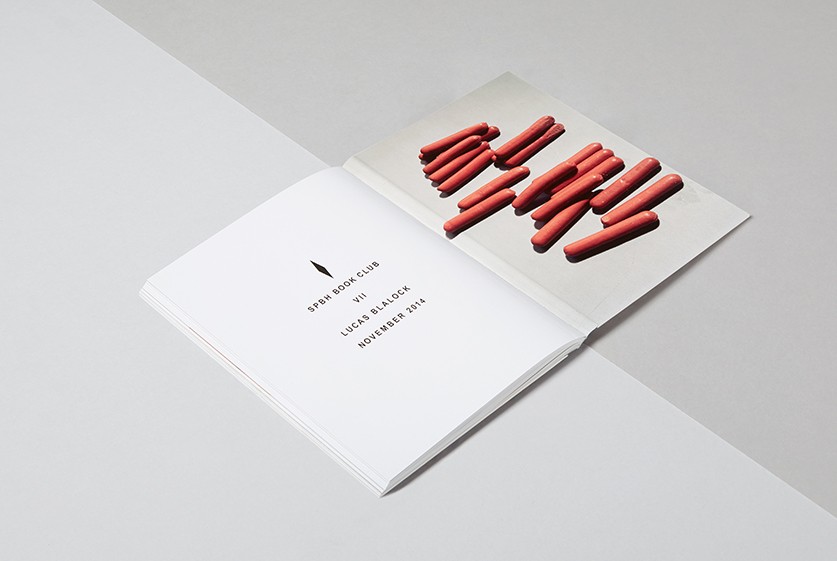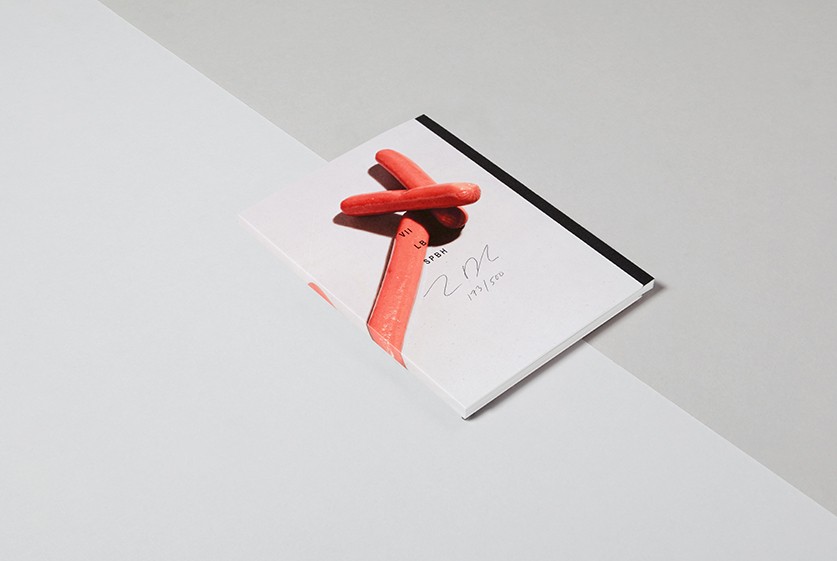 Vol VII LB SPBH
Photographs by Lucas Blalock
SPBH Editions, London, 2014
Hardcover, Lithography
15 x 20cm
Edition of 500, Signed & Numbered

SPBH Book Club Vol. VII continues Blalock's investigation of stand-ins, or surrogates, with hot dogs acting as line, brushstroke, body part, and still life object. The bodied-ness of this food stuff has an uneasy, uncanny, relationship with the surface-less photograph, and this is a situation that the pictures exploit through humor and ickiness. The book itself is as much object as book with its contents in shifting orientation and the whole thing sealed shut with a sticker.